Accuracy
Confidence
Market Knowledge
---
SCROLL DOWN TO LEARN MORE   v
"This is a wonderful product...It's a great confidence builder and is really easy to use."
Amy Pomerantz
RealPrice is the most powerful CMA system on the planet.
---
"RealPrice is like magic!"
Victoria Riddell
---
Get It Together With Serious Pricing Information
RealPrice delivers more information to help guide your buyer or seller to the right decision
than any other system you can find.
---
Easily Manage Comps and Adjustments
RealPrice layouts give you maximum flexibility in editing, choosing and using your data.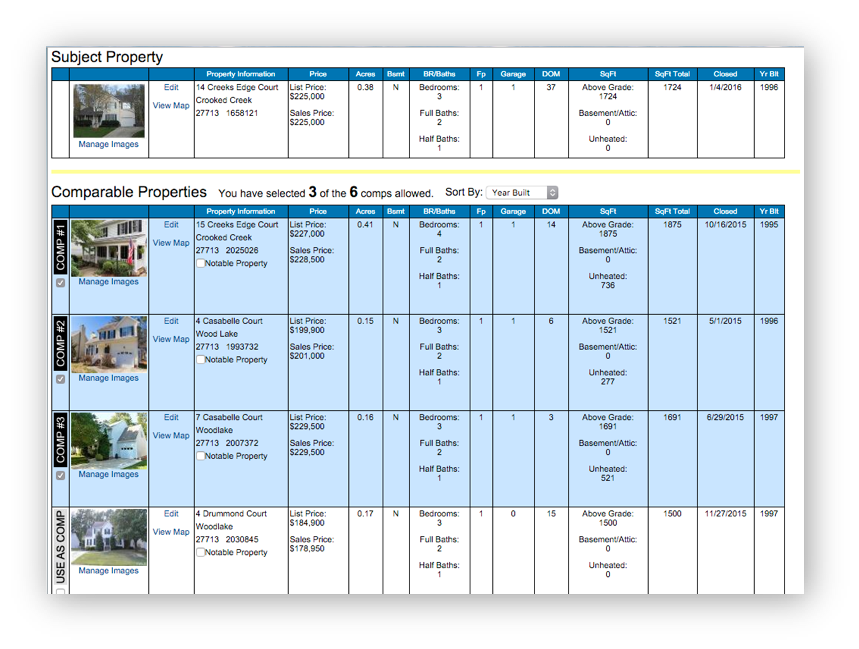 ---
Have More Confidence In Your Pricing Estimates
RealPrice uses five different value calculations including the comps average
so that you and your clients can have more confidence in your estimates.
---
Calculate the Limits and Show Them the Penalties
A  separate report unique to RealPrice that precisely defines the limits to the
asking price level and the specific penalties for violating those limits.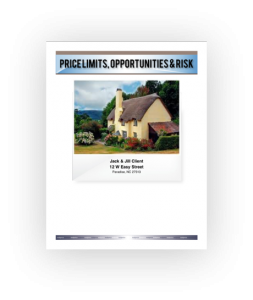 ---
Use Customizable Report Formats to Impress Your Clients
RealPrice can deliver 30 to 40 pages of full color, professional quality reports filled with the
pricing information that is relevant to your client's decision, customized with your logo and color scheme.
---
"My office now has more than 35 agents signed up to be able to use the software.
The agents swear by it."
Susan Holbrook
Price It Right the First Time

CONFIDENCE
The most thorough CMA analysis in the industry gives you and your clients real confidence in your pricing.
IN CONTROL
Automated processes save you a ton of time, but YOU control the data and calculations.

PRICE LIMITS
Determines the maximum safe list price …and just how much money overpricing will cost your client.

BUYER OPPORTUNITIES
Identifies the best timing for the offer and how much of a discount to expect.
---
Our agents say that they can price homes more accurately,
have real confidence in their estimates, know more about their markets and win more clients.
What agents have to say about RealPrice:
Who can argue with the numbers when they are presented like this?  RealPrice makes us look like rock stars!
Claudette Anderson
RealPrice® gives me a great competitive advantage because it is so unique and easy to use!
Karyn Cho
Watch a Few of Our Videos…